Everyday makeup isn't something I do as much as I would like. It always feels like there are more important things to do. But when I want to take the time, my look is minimalistic.
The Face
I start with a clean, moisturized face. And then I cover up anything I don't want anyone else to notice. Of course you don't want the cake a cover-up on too thickly because then you will look fake. So I just go for a little diminishing of the inevitable dark eye circles.
As readers know, I do not wear foundation. So the next thing I do are my eyebrows. I'm not overly concerned about my eyebrows, either plucking or styling them. I feel like the natural shape of them is perfect for my face and I don't need to really change them other than to tidy them up. I pluck stray hairs but I leave the overall shape of my eyebrows alone.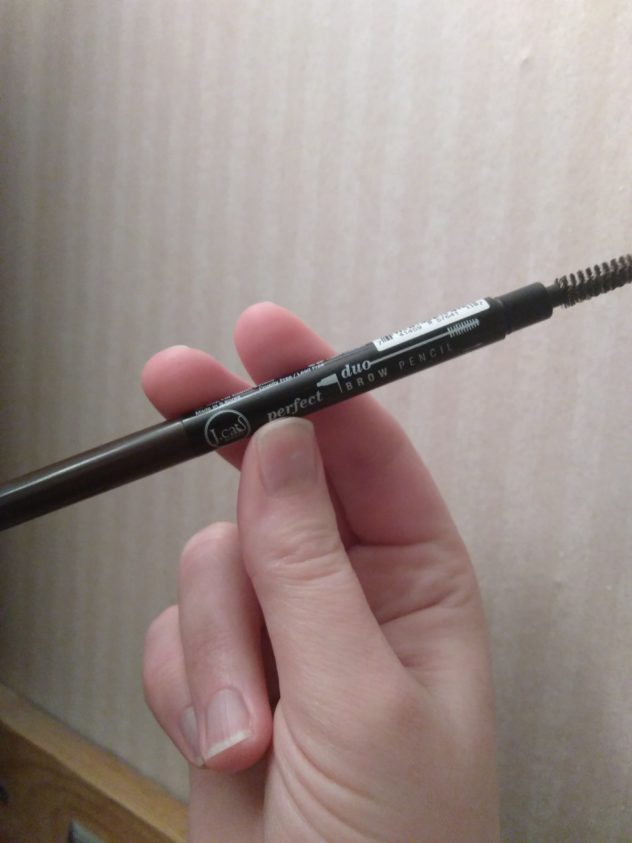 Adding a tiny bit of color and brushing them out neatly helps to frame and add a little bit of polish to the face. Prior to 2017, I thought eyebrows were overrated. Just brush and go. But I've enjoyed adding that hint of extra color to them lately.
Just never, ever over pluck or draw your eyebrows in. I don't care how naturally beautiful a person is – that look is unnatural and, let's admit it, a little scary.
The Eyes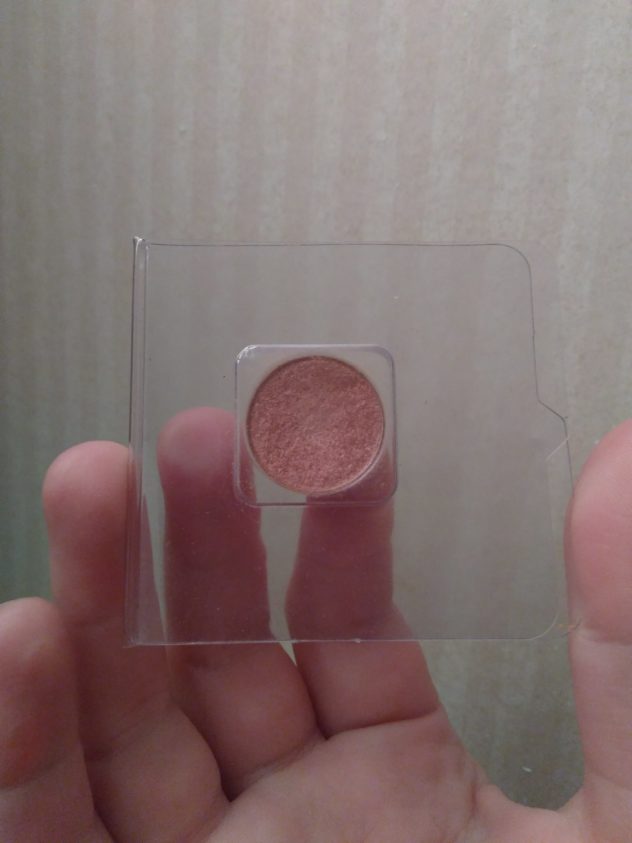 After that I go to my eye shadow. I go with this lovely peachy color that glimmers a bit and I feel bad that I can't remember who it's by. It's a big name, like Nars or Smashbox, I know that, but I just can't remember which one.
I really admire the people who apply eyeshadow with your fingers, instead of brushes. They get much nicer effects. I always use brushes because I don't want to have to worry about scrubbing makeup off my hands when I'm done (I always wash my hands before applying makeup, though). Maybe I'll try finger application for a special event one of these days. I also add a dab of white highlighter pencil to the inside corners of my eyes to brighten them.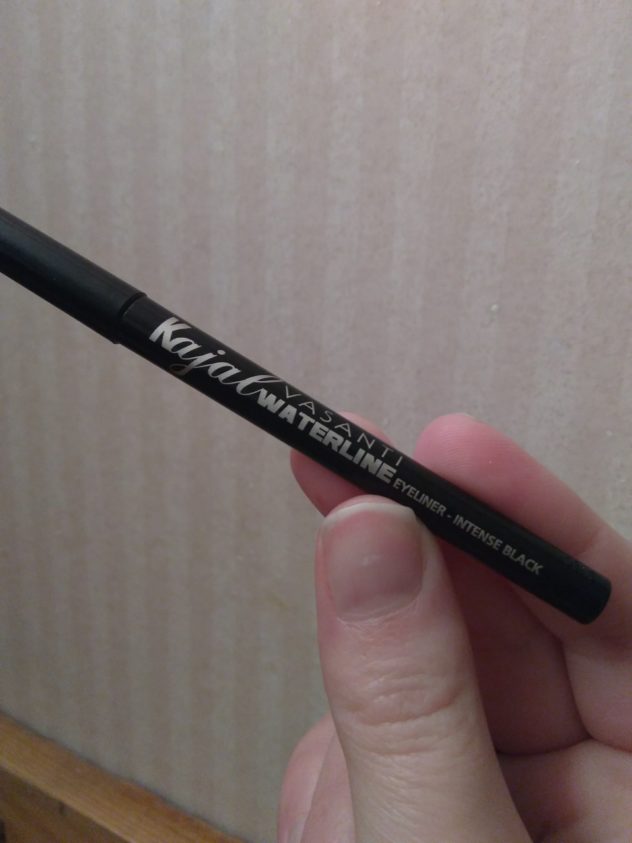 I follow that up with eyeliner. I usually like brown or black well enough, but purple is my color of choice for eyeliner. The same goes for mascara – I wear purple as often as possible. Sometimes, though, it's hard to come by and I have to settle for brown or black.
Purple enhances my hazel eyes very well. I don't do anything fancy with the liner other than line the top lid and about half the bottom.
I swipe on no more than a couple coats of mascara and then I comb it through very thoroughly. The last thing I want are clumpy, nasty, unnatural-looking thick eyelashes. Realtalk: that's just gross. All I want is for my eyelashes to look a little darker, a bit longer, and more defined.
The Lips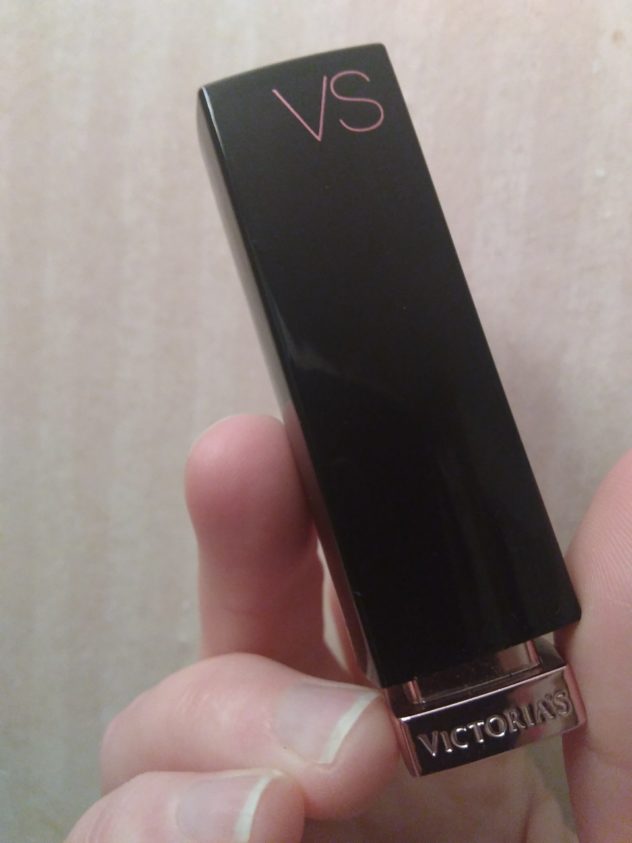 After that, I will get into my lipstick. I love lipstick, lip gloss, lips paint, lip balm… Anything having to do with lips is my favorite. I have tons to choose from because I love it so much, but my absolute favorite go to color besides cocoa is this lovely shade of mauve of by Victoria's Secret. After that, I add a layer or dab of gloss on top. It depends on what I'm going for but usually a light layer of gloss makes everything look nice and shiny. Or I will put just a dab in the center of my bottom lip and blend it outward for a pouty look.
Finishing the Daily Makeup Look
Once I'm done with eyes and lips, I finish my face. First, I set everything with some loose powder. I like this a lot better than wearing foundation. It makes everything look matte and natural, not caked-on or oddly-colored. Of course, I blend the heck out of it. I don't want my skin to look weirdly pale or tanned.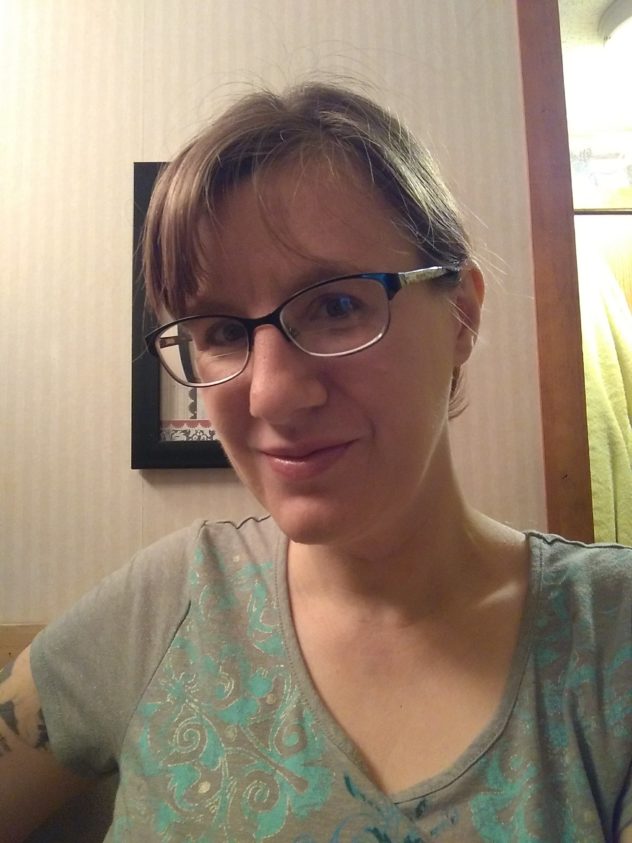 After that, I add a bit of bronzer on my cheeks. I prefer this to blush, because it gives a more natural look. Blush can be nice, but I feel like it's part of a bygone era, now. Bronzer tends to offer a nicer look, with a bit of shimmer. I particularly like multi-color bronzer palettes, where you can choose to concentrate on just one color, or swirl two or three together. The final touch is highlighter, which I like to swipe along my nose and chin and forehead.
And this is me, all finished and wearing makeup. My everyday look takes some effort, but not too much. I will go more dramatic for special events, usually with stronger, darker eyeliner, a smokey eyeshadow, and darker lips. When I'm having my picture taken, I use a heavier hand on everything, especially the eyes.
These are just a few of the products I used, pictured here. Honestly, I have way too much makeup and I should probably take the time to wear it more often!