I am very proud to present our garden – the 2017 version!
Previous iterations of our garden have been pretty modest. We went from this in 2015: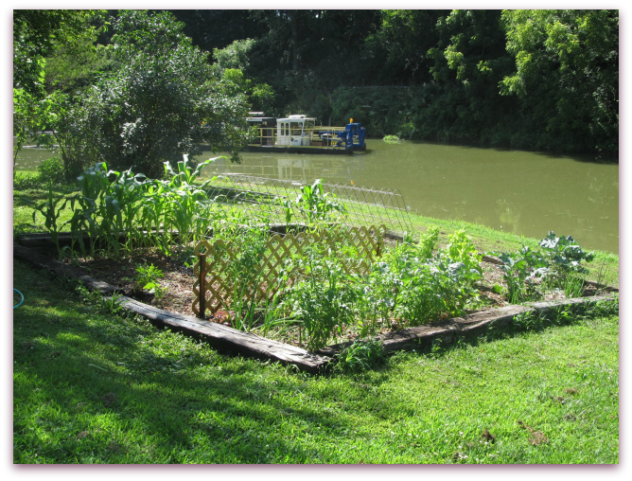 To pretty much the same thing in 2016 (minus the corn):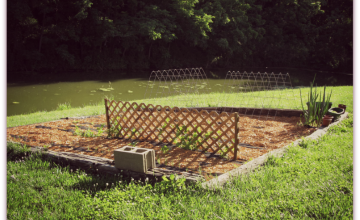 And our backyard used to look like this: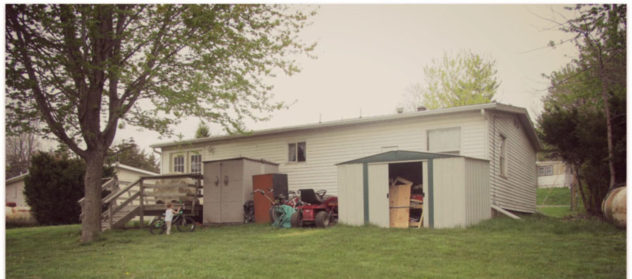 What a disorganized mess of gardening and lawn care implements and tools, yes?
Now our garden looks like this: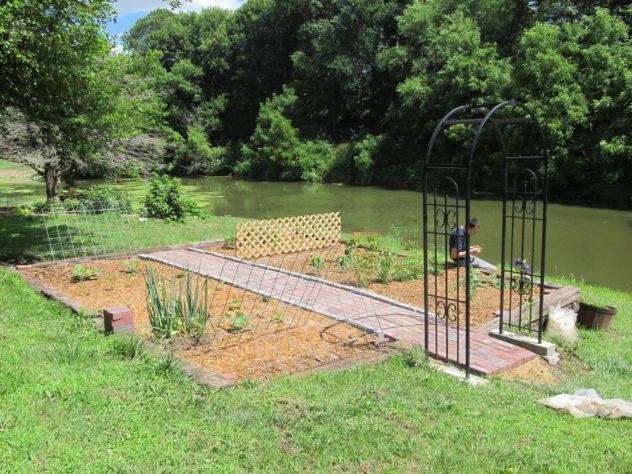 We expanded from 16×16 to 20×20, so we could add the path, which is nearly finished.
Our yard slopes down toward the pond, so we evened out the garden by making a wall out of railroad ties (three high on the lower end of the slope, two high on the sides, and one at the top). Then we added gravel all around, so there's drainage between the railroad ties and the dirt, evened out the dirt, added composted garden mix on top, and covered that with landscape fabric. Then we planted, put on last year's mulch, and then added new mulch. Done! The wall makes for a nice place to sit and look out at the pond, too.
The workshop is also complete, both inside (though hubby is still organizing it):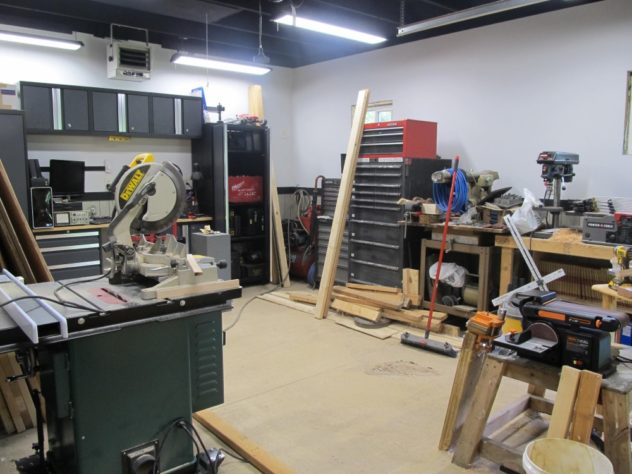 And out: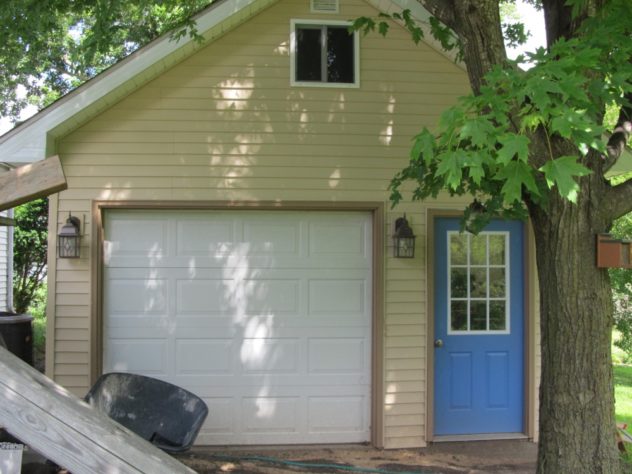 This Year's Garden Goodies
So what are we growing this year? We have:
Zucchini
Summer squash
Cucumber
Cantaloupe (I hate that word – the u always looks funny to me!)
Watermelon
Corn
Green beans (both pole and bush)
Black beans
Tomatoes
Peppers (bell and Anaheim)
Peas
Spinach (an impulse purchase that I don't think is doing well)
Cauliflower
Raspberries (last year's bush, which is already starting to get ripe)
Strawberries (two new plants)
We omitted many items from last year, such as carrots (they never grow well), broccoli, and Brussels sprouts. However, we seem to be doing better with herbs this year. Being home full time helps, too. I'm able to give more attention to the garden, so I've spent plenty of time weeding and single-handedly decimating the Japanese beetle population.
I'm looking forward to harvesting all the goodies this year!